Vision Express want to unapologetically highlight how good they are by showing people all the things they might have missed because of poor eye sight.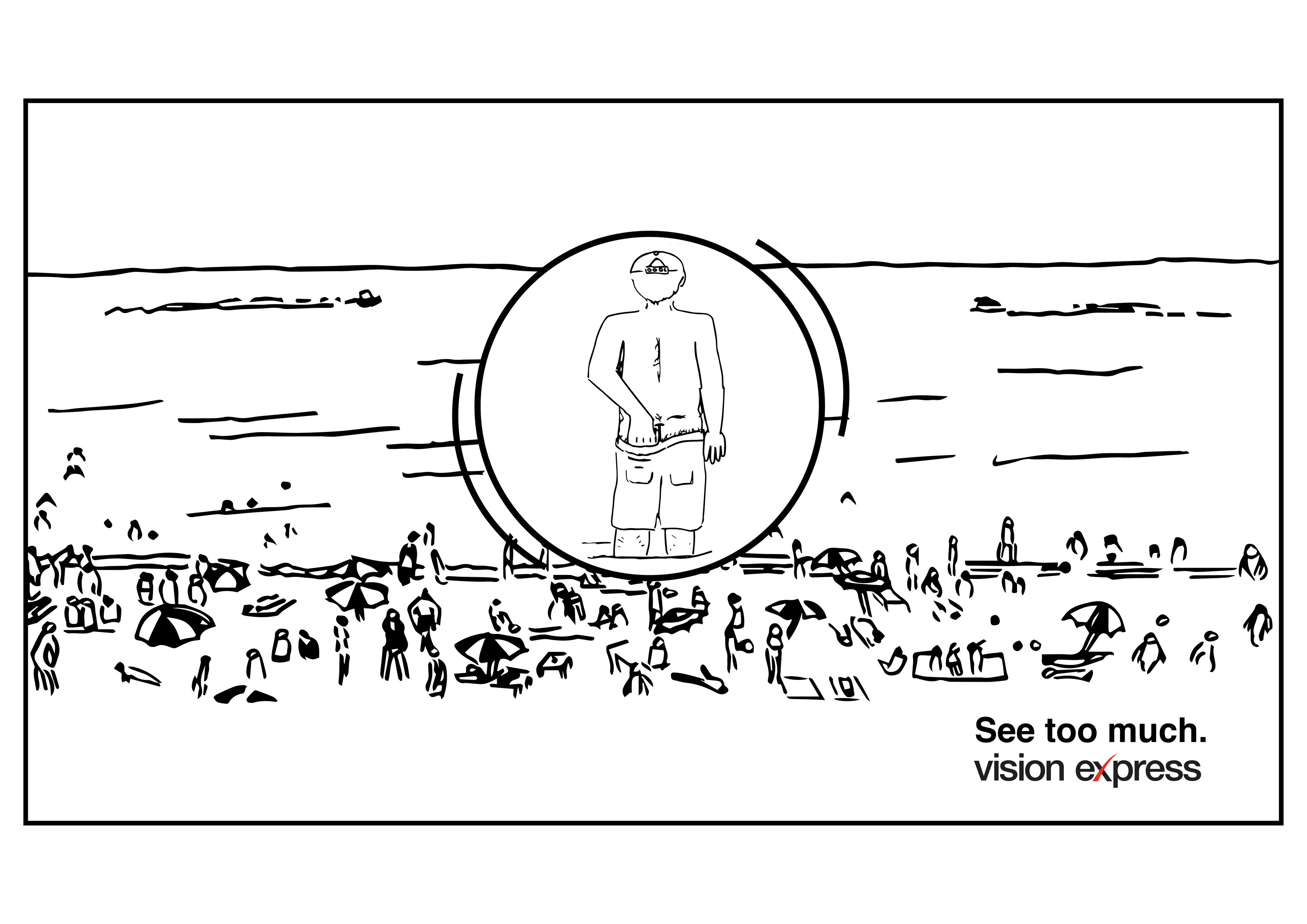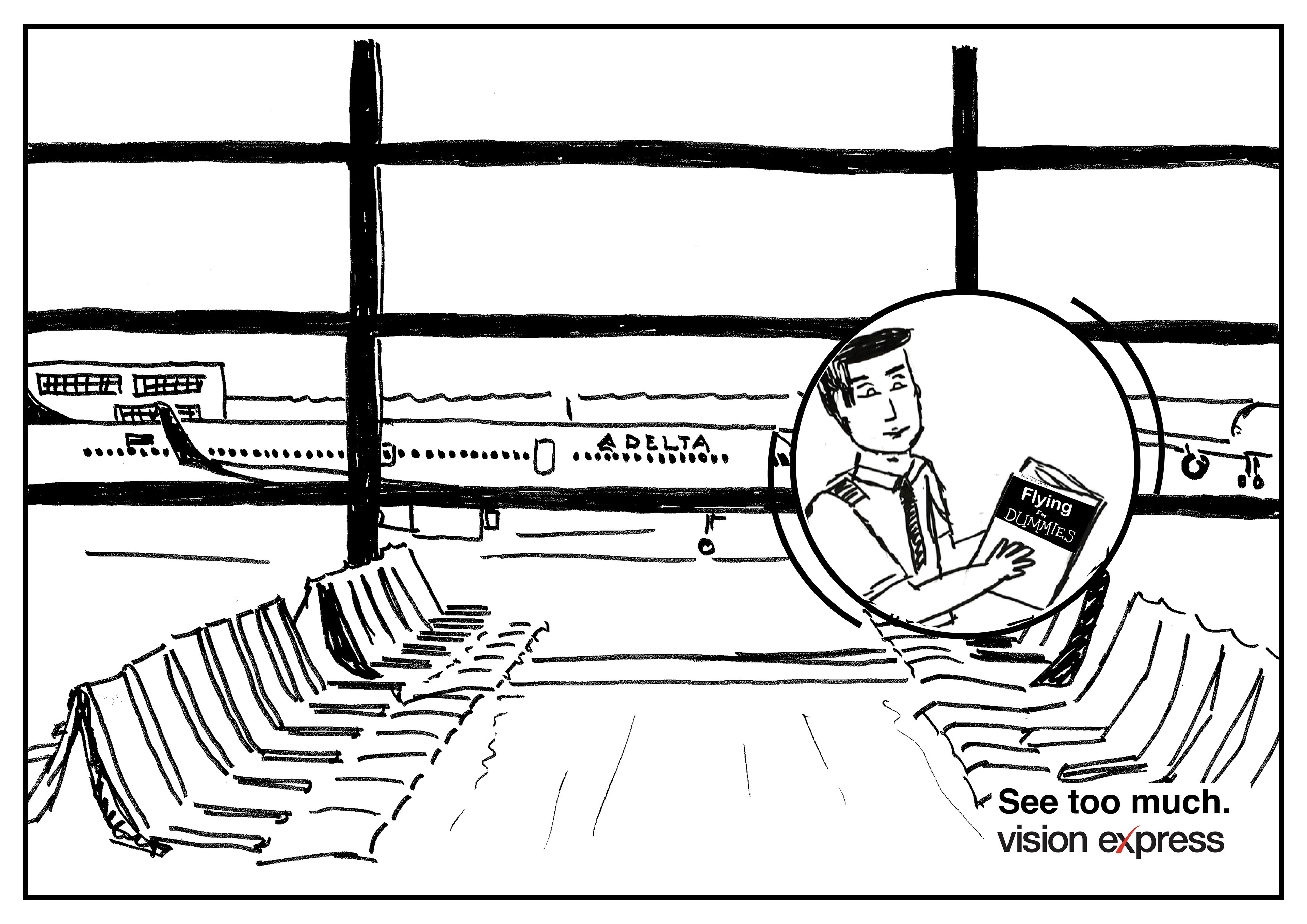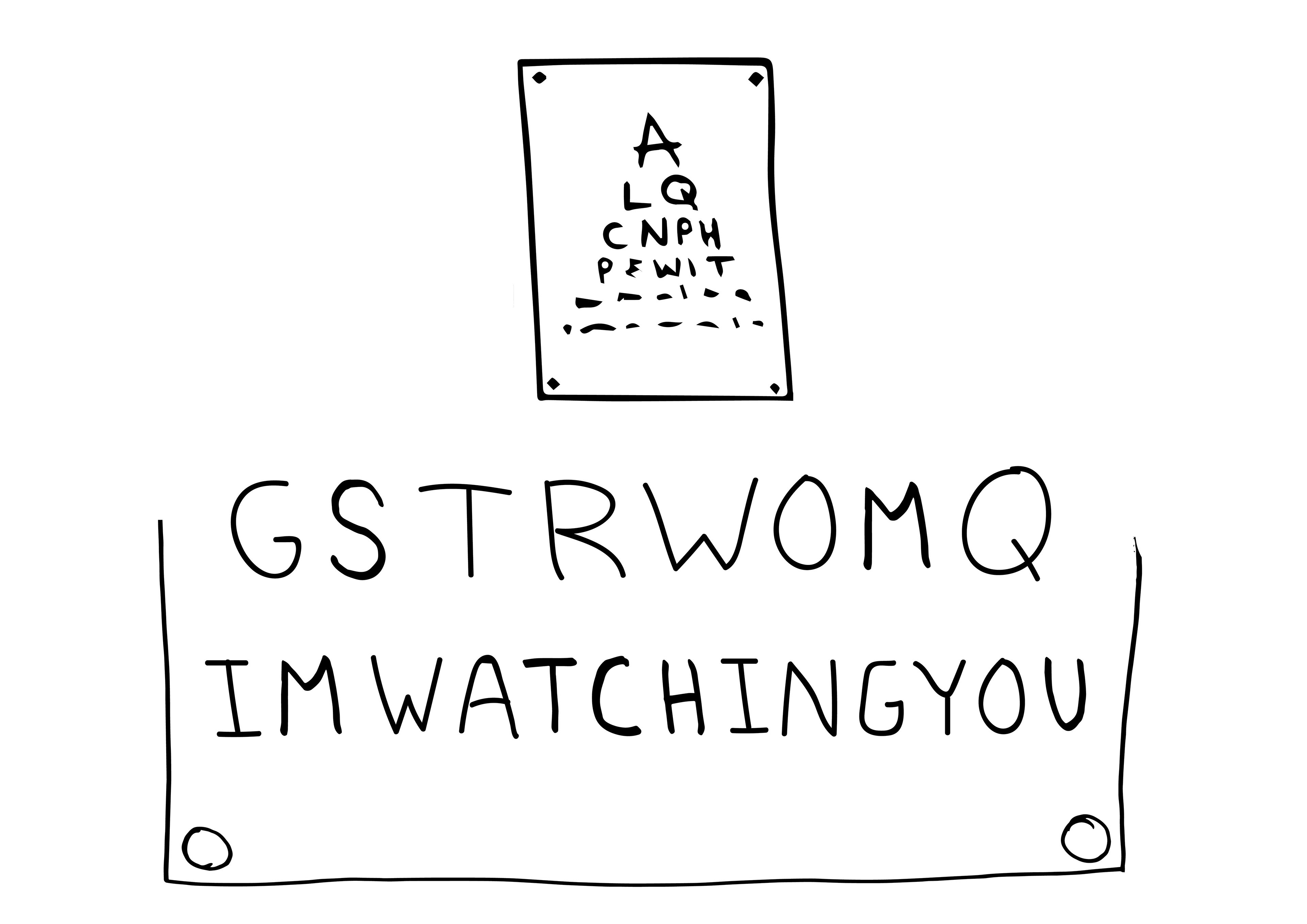 We would place view point around cities. They would be pointed at small ads far away that contained offers on them, unable to move in any other direction.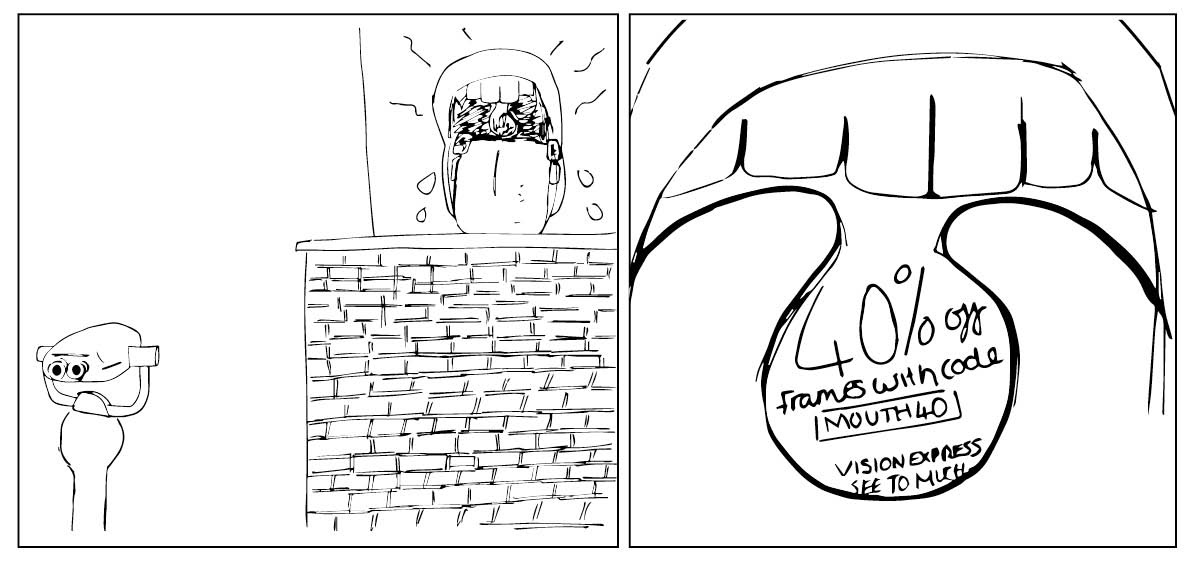 CONTENT SERIES
We would Crete a content series of people in situations where they are seeing too much. One example would be a woman on a date, really into the guy, but then sees the smallest detail that puts her off. She takes her glasses off and continues with her date.